INDEX
[su_tabs active="1″]
[su_tab title="GALLERIES"]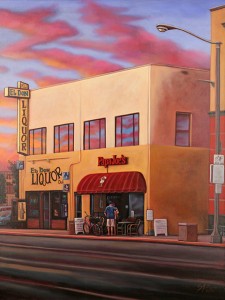 Please choose a page to view more . . .
[/su_tab]
[su_tab title="SERVICES"]
SERVICES
Customized Expressions – Dreams Realized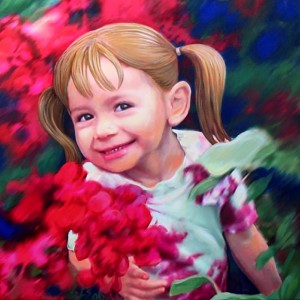 Have something special in mind but cannot find it available in ready to hang art work or prints? You would be surprised how inexpensive a custom piece of art can be without sacrificing quality. Artist uses only the BEST supplies and museum grade canvas & paints to create your one of a kind painting, or to recreate famous works. (Artist can only copy non-copyrighted works for personal use, not for resale, mass printing, or redistribution). Small to large-scale – you choose!
Example Subjects
Local Scenes
Fantasy Landscapes
Signature Portraiture (Human or Pet)
Still Life Scenes
Illustrations
Sculpted Models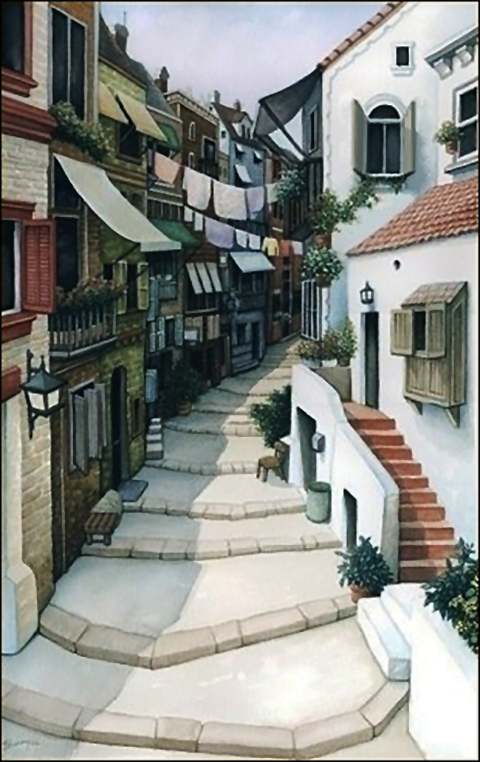 Mediums
Acrylic
Watercolor
Pastel
Pen & Ink
Pencil
Textural Plaster
Bas Relief
Sculpted Clay
Sculpted Wax
Multi-Medium
[/su_tab]
[su_tab title="ABOUT"] ARTIST
Sherry Lawler Sparks is an Orange County, California-based, classically trained artist whose career spans more than 36 years. Sparks possesses a personal interpretation readily apparent in her original oils and watercolors. A lifetime spent analyzing and practicing has shaped Sparks' keen sense of vision while acquiring experience in a vast array of media. Currently, she works as a fine artist, mural artist, graphic artist and web designer.
MILESTONES
Sparks, while working with Woniga Nagi Native American Pottery, created hand-carved, hand-painted cameos that quickly turned up in public and private permanent collections across the United States. One cameo adorns a water vessel on exhibit in the Los Angeles Indian Center's permanent collection.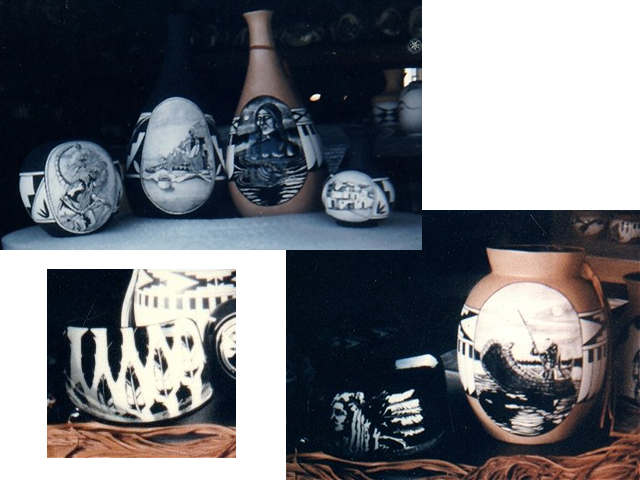 Woniga Nagi Native American Pottery

Sparks has been in association with prominent OC shows, including Art-A-Fair and Festival of the Arts Winterfest, both in Laguna Beach. Her work has been displayed at the Surf City Festival and at the Art Center Gallery in Huntington Beach, as well as the former Gallery by the Sea on the Redondo Beach Pier.
The popular and innovative Lazy Dog Cafe, realized at once she possessed the ability to bring a strong identity to their vision. Sherry's large scale dog
portraits can be viewed at the first half dozen of the popular cafes.
Sparks has painted for celebrities and collectors alike during her long running artistic venture.
THE VISION – THE FUTURE
Sparks' painting and graphic clientele continues to grow at a precipitous rate, and she constantly strives to achieve new enlightenment for herself and bring innovation to her crafts.
"When I am in my golden years, ready to pass from this place, I don't want to say that I 'worked my life away.' If I can create for a living, I will never feel like that."
[/su_tab]
[/su_tabs]
[counterize]